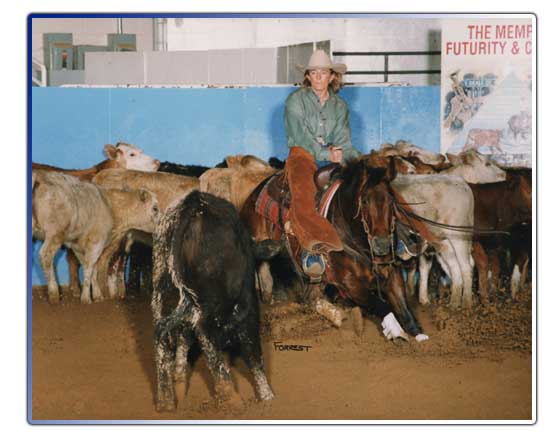 A Short Bunny (f. by Shorty Lena) $14,009: Split 5th, 1999 PCCHA Open Derby,
Split 6th, Gold Coast Open Futurity.


A Short Bunny's dam is Bunny's Starlight (f. by Peppy San Badger) $65,449: split 3rd, NCHA Open Super Stakes; finalist in the NCHA Open Futurity and Open Classic; Arizona Open Classic/Challenge Champion; finalist in the Bonanza 5/6-Year-Old Cutting Championship.


A Short Bunny is also a full sister to Bugs Valentino.